Why am I running for public office?
As a fourth-generation Idahoan, I want to enhance the opportunities that have been given to me.
My wife, of 45 years, and I have six married children and 24 grandchildren.
Of our children, two are educators, two are registered nurses, one is a civil engineer, and our oldest is a veterinarian.
The public education system has served our family well and prepared our kids for post-secondary opportunities that are, in turn, creating opportunities for their families.

I am pro-life, pro 2nd Amendment and prepared to serve.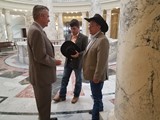 I work hard to bring common sense conservatism to Boise
A voting record that has reduced government "red tape"
Promoted business-friendly policy
Legislative support for Agriculture
Landmark changes in education
Ranching Roots
I am a rancher by trade, so I understand the needs of Idaho's largest industry, Agriculture. I am also a father and grandfather and am deeply invested in Idaho's future. Voters have a choice to make this election between a candidate that only represents one special interest group and a candidate that will represent the constituents of District 31.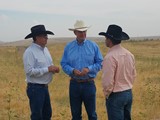 Every generation has its opportunities and now is the time for us to ensure those possibilities for our children and grandchildren. I will do all in my power to protect family values, create an environment of learning and enhance business opportunities for future generations.
Esto Perpetua, May Idaho Endure Forever
Idaho is beautiful, our natural resources are unmatched. I am motivated to protect our way of life and provide continued access to our mountains, rivers and trails.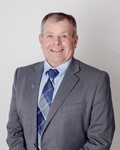 Elections are interesting times, and this election is no different.
I do not recall a time when the contrast between candidates has been more apparent. Some candidates wave the constitution, quoting portions of it as a campaign slogan. I hold it dear to my heart and use it, in its entirety to guide my decisions for the "common good" of the people.
I have always been and will continue to be pro-life, pro 2nd Amendment, and prepared to serve.